Located just two minutes from both Paignton bus and train station The Devon Clinic offers five unique treatment rooms to hire. Nestled on Hyde road, we provide a friendly and welcoming environment for both practitioners and clients. Our fresh and relaxing rooms offer a sense of peace and tranquillity allowing the therapists to treat clients surrounded by calm serenity. Complementing our treatment room hire, we provide the following additional benefits:
Staffed reception during office hours
Boosted Wifi access
Evening and weekend access
Full access to the kitchen for hot water and tea/coffee facilities
Features on our website and social media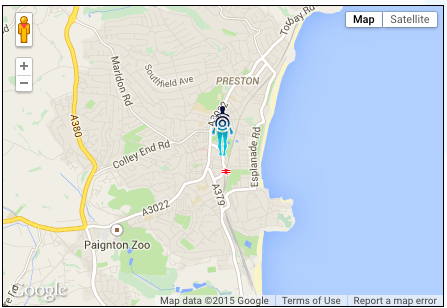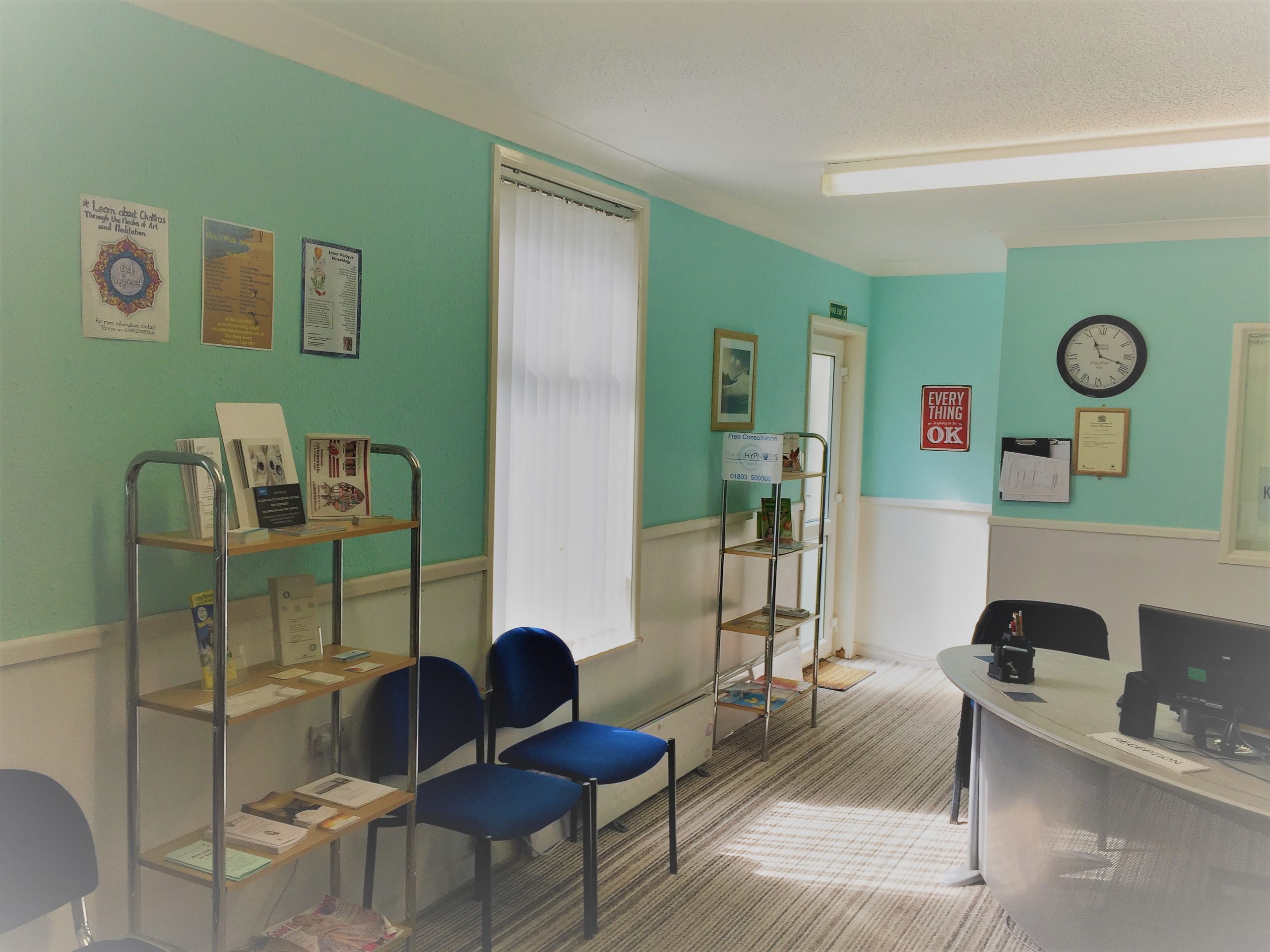 Reception, located just past the entrance is the first port of call for all clients and practitioners. Greeted by our friendly reception staff clients can relax, browse one of our local magazines, watch our in-house video and enjoy a glass of filtered water.
Our reception personnel are highly trained and endeavour to meet practitioner and client needs. Our team are available Monday to Friday, from 9.00 am to 5.00 pm.
The reception area is available to practitioners and clients outside of these hours.
Please note that there will be no receptionist to greet individuals.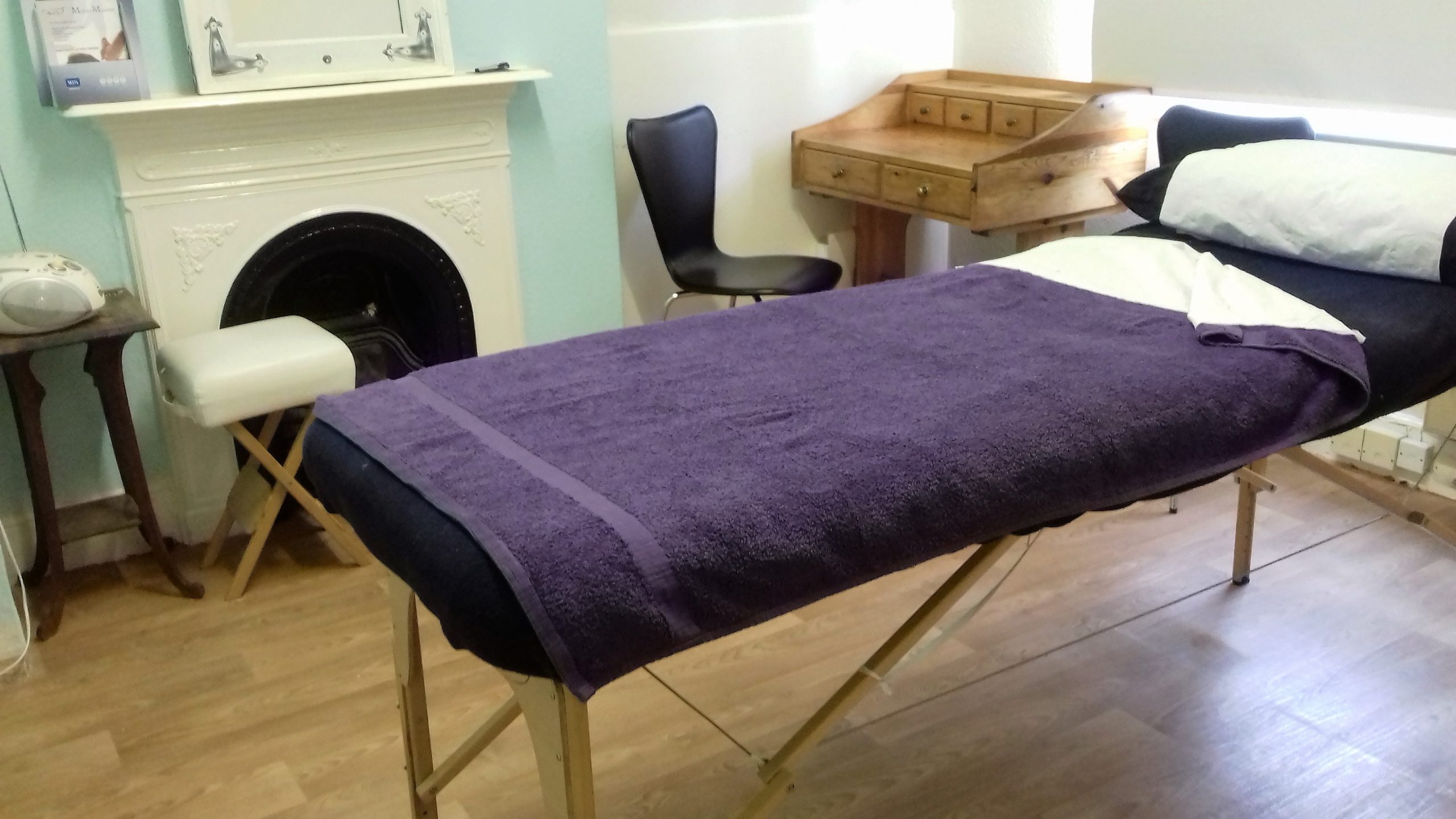 Broadsands is one of two physical therapy treatment rooms.
Situated along the main landing, Broadsands is popular amongst chiropractors and acupuncturists. The room is bright and airy while maintaining a balanced sense of peace and calm. Broadsands has a multi-use therapy couch with towels, built-in units for storage, display and note-taking, and a full-sized sink. For massages, this room has lamps and uplights to soften the tones.
Broadsands is suitable for all physical therapies.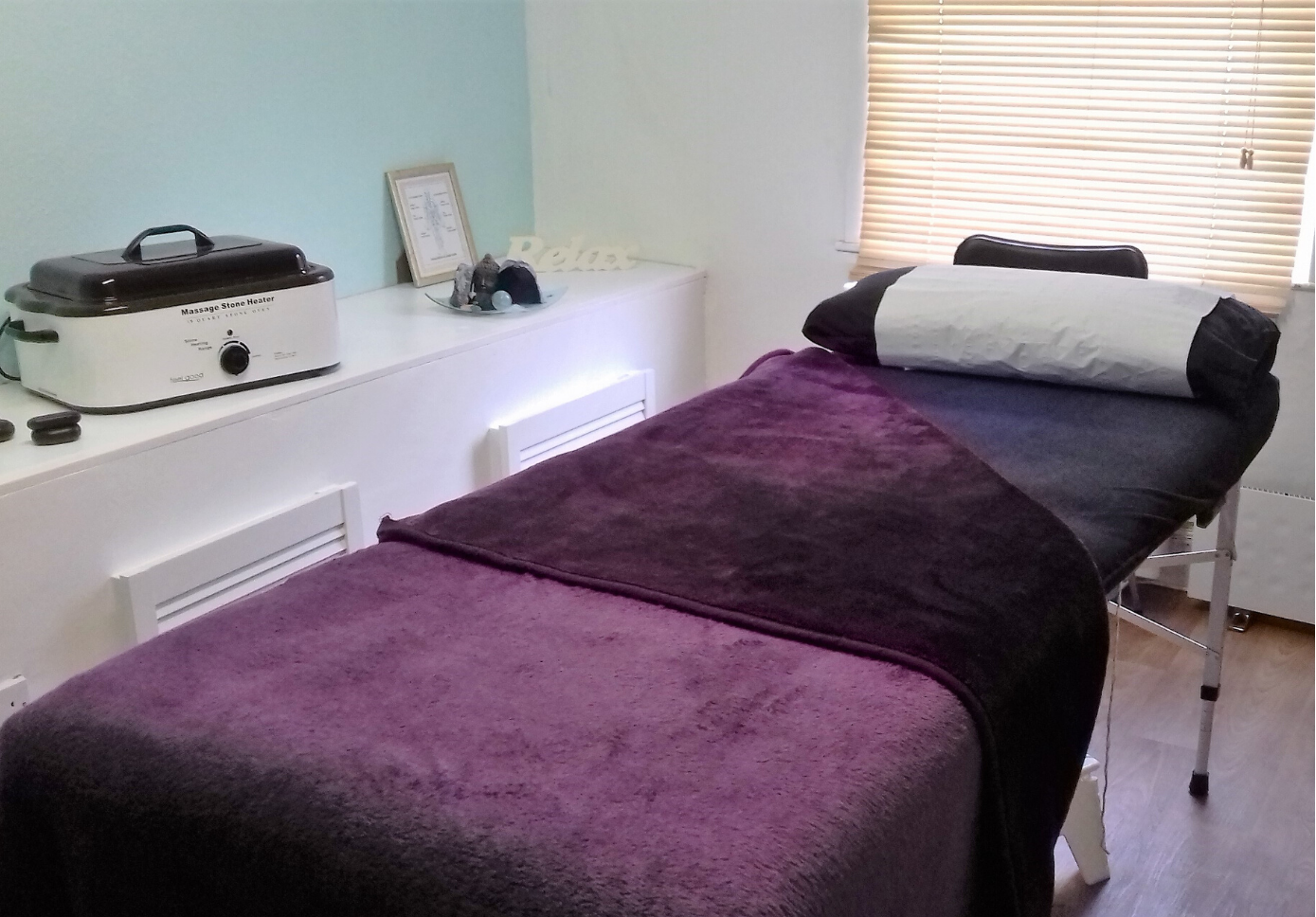 Furzeham is the second of two physical therapy treatment rooms.
Positioned at the rear of the building, Furzeham is noted for its calming nature and feelings of tranquillity. The room boasts a multi-use therapy couch, towels, pillow and a luxury throw. There is also the use of our hot stone unit for hot stone massages.
Furzeham is suitable for all physical therapy treatments.
Please note we have a safe needle disposal units in our physical therapy rooms for acupuncture.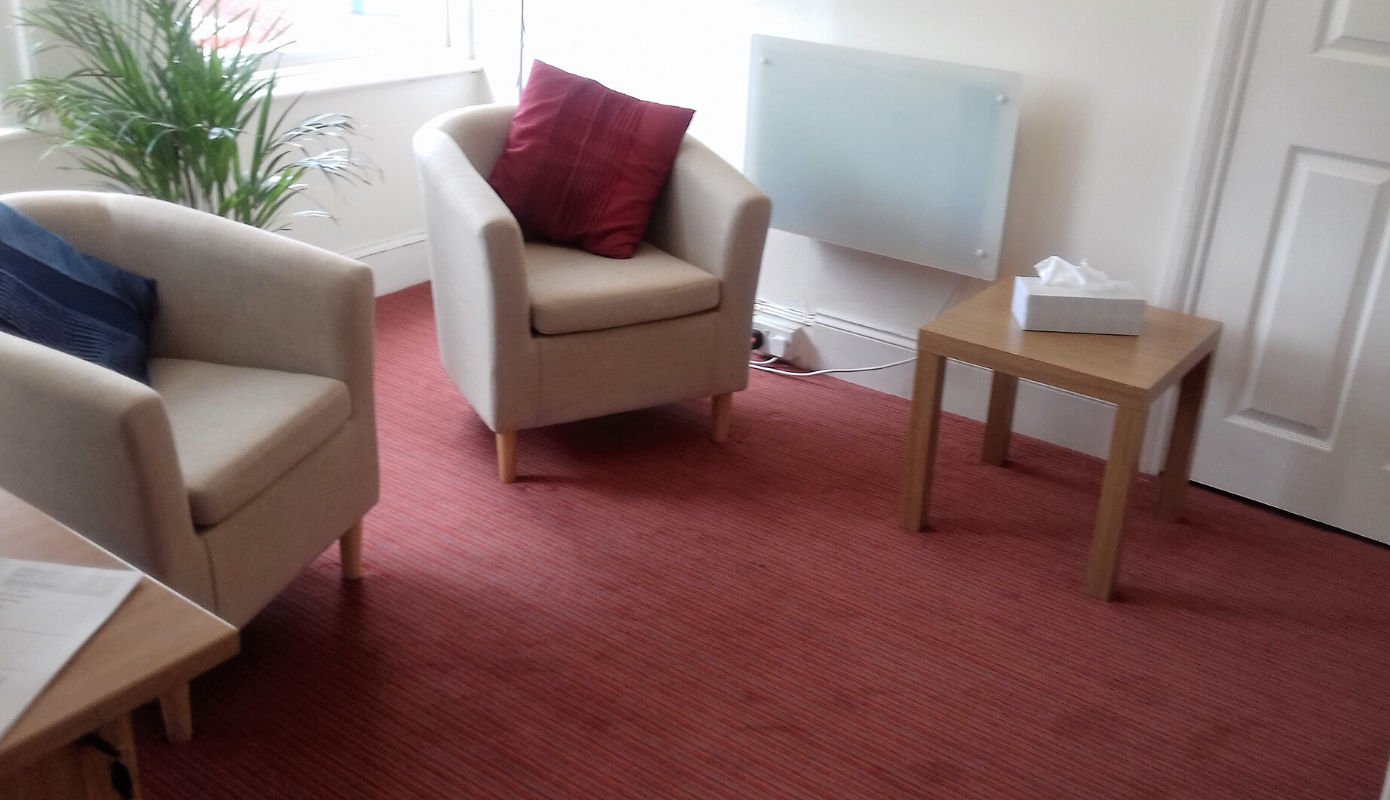 Corbyn room is one of two talking therapy rooms on the second floor.
Separated from the floors below this room shares a small waiting area with Babbacombe, the only other room on this floor. Corbyn is a medium-sized talking therapy room comprising of two large windows with blinds, three comfortable bucket chairs with cushions, a full-sized desk, bookcase and carefully placed decorative items. The room has a calming nature allowing flow and ease of both thought and speech.
Corbyn room is ideal for one-to-one and couples talking therapies.
The space is also suitable for hot-desking.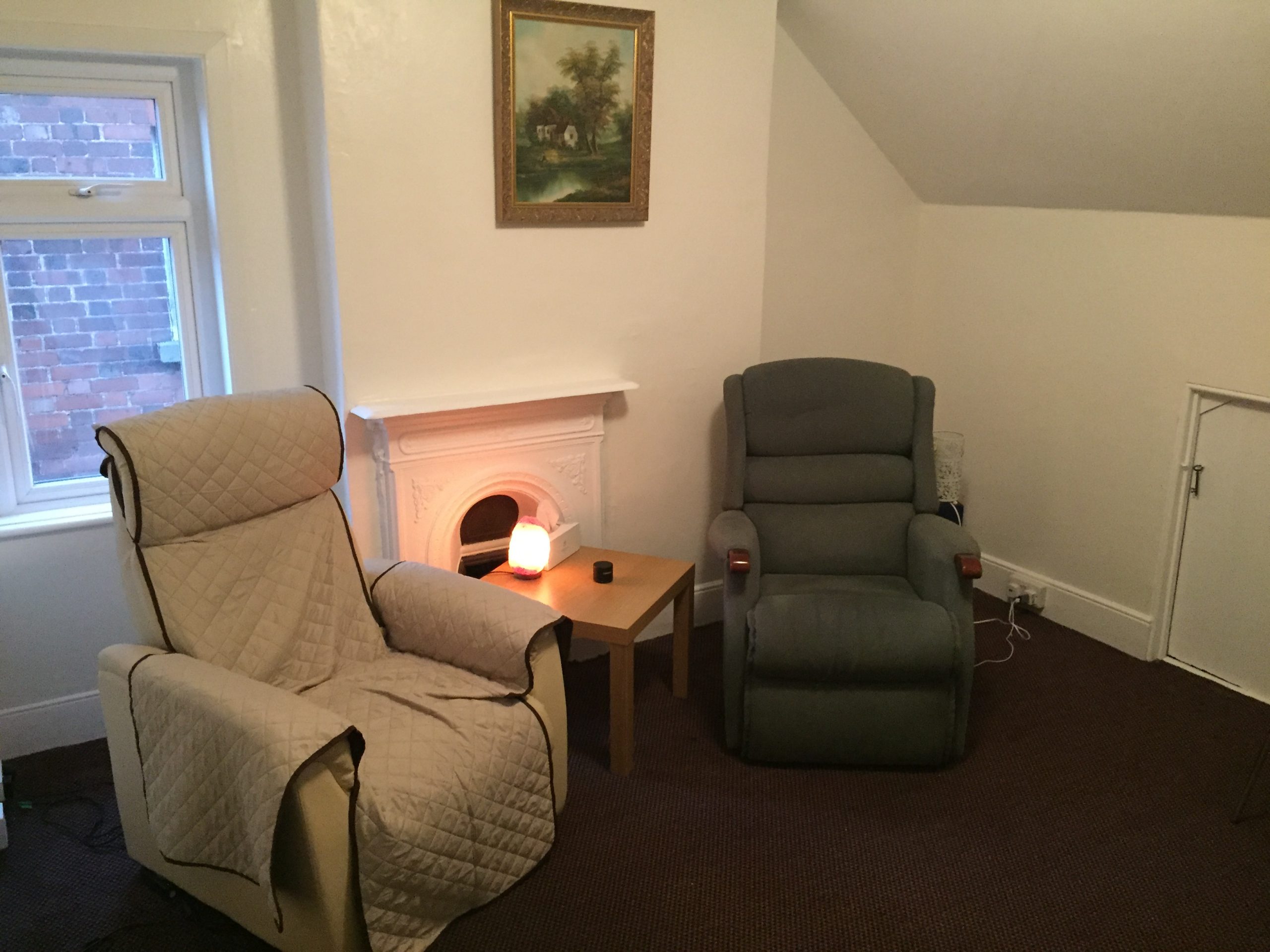 Babbacombe room is the second of our therapy rooms on the top floor.
Sharing the separate waiting area with Corbyn room, Babbacombe completes the top floor of the clinic. The room is of medium-size and is ideal for talking therapies. Unlike our other rooms, this room boasts two reclining chairs, suitable for therapies such as Hypnotherapy. Babbacombe has two beautiful lamps that emit a warm glow creating a relaxing atmosphere. The room also contains a large plant and a medium writing desk ideal for writing notes and using a laptop.
Babbacombe is ideal for one-to-one talking therapies as well as being large enough to accommodate those requiring support during sessions.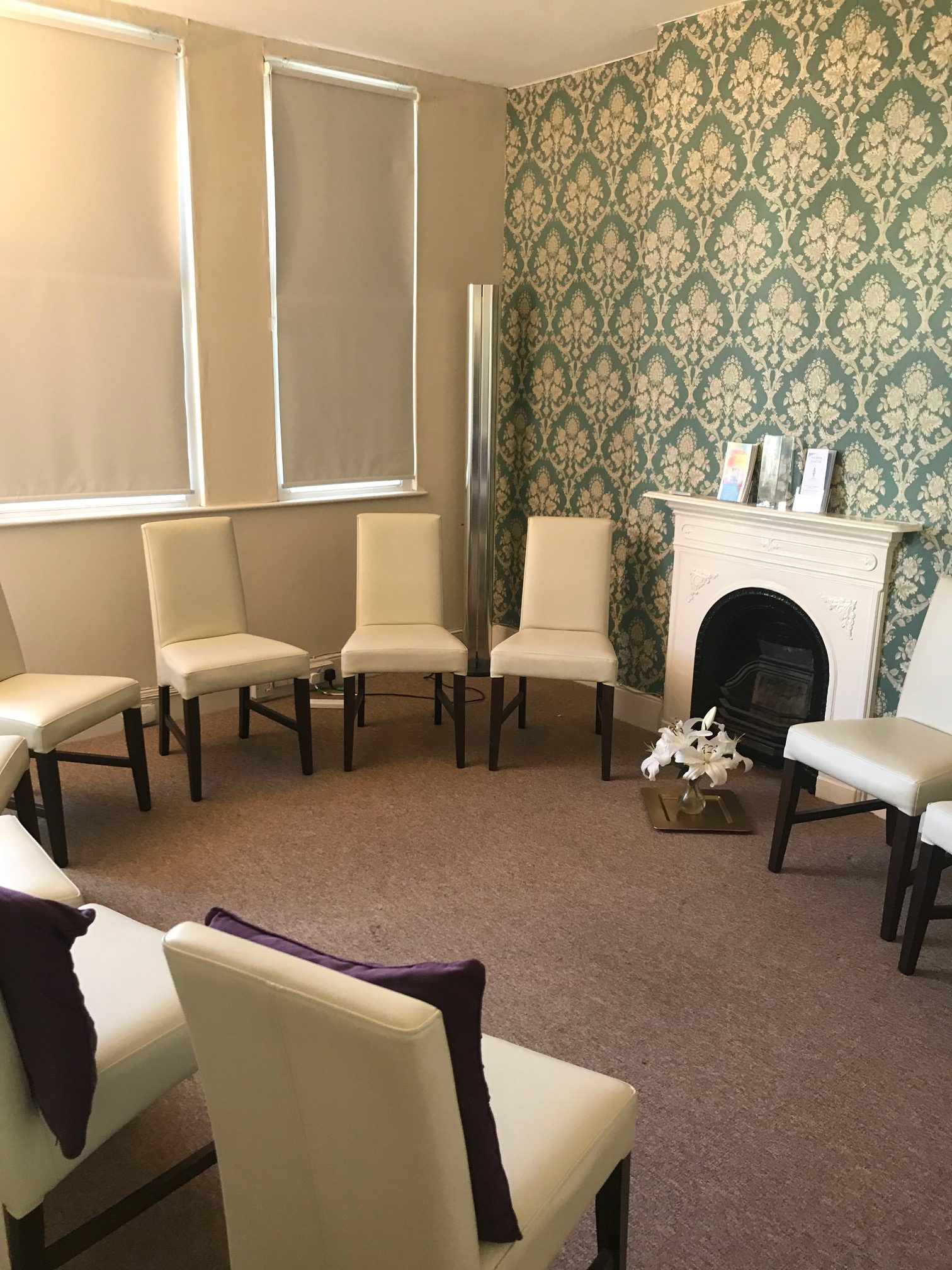 Maidencombe is our multi-functional room.
Occupying the front of the second floor, Maidencoombe is our largest room with a comfortably seated occupancy of twelve. Often referred to as the green room due to one wall having green wallpaper, this room boasts three sash windows with blinds, 12 highback chairs, uplight lamps, a corner table, a whiteboard with markers, wall-mounted television and boosted wifi access.
Primarily used for workshops, courses, events and meetings, this room is our number one for family therapy sessions.
Treatment Room Hire Tariffs
Treatment rooms can be hired by the hour, half and full day. For evening courses lasting up to four hours, the rate is a half day. We accept block, short and longterm bookings. Prior notice for bookings must be given and late cancellations will still be charged.
1 Hour £10.00 | Half Day (4 Hours) £35.00 | Full Day  £50.00
For further information and to view our rooms
Telephone 01803 500300 or Email reception@devonclinic.co.uk